About Us
Digital Heroes started as "Show's Only" business based in the Seattle area in 1991. In July of 1993, after much success with the comic shows and with the booming comic market of the time, we opened a storefront in my home town of Walla Walla. At this time we were extremely fortunate to meet Richard Garfield the creator of Magic: The Gathering, who was teaching at Whitman College next door to our shop. Professor Garfield (Richard) offered to teach our customers how to play his new game called Magic: The Gathering. We were incredibly lucky to get in the Magic phenomenon from the very beginning. In 1994 when dotcoms were in their infancy, Digital Heroes started experimenting with Magic sales online. By 1995 we had our own domain and web site. Mail order and Internet sales exceeded what was being made in the storefront by the end of 1996. In 1997, as the comic industry faltered, and the declining sales of Magic at that time, Digital Heroes experienced a huge monetary loss. We closed our downtown Walla Walla storefront in July of 1998 to focus on our mail order and online sales.
(Richard Garfield with Jeff Watson at Digital Heroes in 1994)
Check out this early version of our site from December 1996!
Our online sales started with list postings on AOL and Yahoo in the 90's. These listings were eventually migrated to our own website along with advanced eBay and Amazon stores. This current website represents our ninth major update since we first went online over 25 years ago!
With the success of our online business, it became apparent that to expand, we needed to hire employees. We opened a new storefront in the spring of 2015 which we quickly outgrew. In May of 2016 we moved to the corner of Alder and Wilbur streets next to the 7-11. We eventually outgrew this location as well and made a move to 120 E Alder in the heart of Downtown Walla Walla in November of 2021.  
Our current shop features a large selection of Trading Cards (both non-sports and sports), Gaming (Magic, Pokemon, Yu-Gi-Oh, D&D, etc.), Comic Books (New & Back Issue Comics, Graphic Novels, TPB's and Hardcovers), and Toys (Collectible Action Figures, Pops, etc.) We are Walla Walla's Ultimate Pop Culture Shop!
Digital Heroes is owned and operated by Jeff Watson, with occasional help from his family. Part time employees who are instrumental in keeping the store front running include Anthony Elia (Comic Books, Pokemon), Marcus Kisling (Magic & RPGs), Jeff "Wolfie" Wolf (Sports Cards), Ben Brown (RPGs & Games) and Joshua Grau (Games, Comics,& Social Media Manager). We are a family owned business that emphasizes competitive pricing with top notch personalized service. We strive to maintain a clean, fun and family friendly atmosphere in our shop.
Digital Heroes is always interested in receiving feedback from our customers. Is there something you don't like about the web site or store front? Is the website working correctly? Was the shop clean? Was the staff friendly and helpful? Are we missing some of your favorite items? Please let us know. We can only improve when we know what is wrong and what you'd like to see.
top
Added To Cart :
Add To Cart Failed :
prouduct successfully added to wishlist !
Digital Grading Guide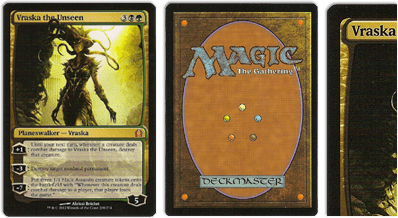 '
Near Mint (NM)'
Near Mint condition cards show minimal or no wear from play or handling and will have an unmarked surface, crisp corners, and otherwise pristine edges outside of minimal handling. Near Mint condition cards appear 'fresh out of the pack,' with edges and surfaces virtually free from all flaws. '
'
'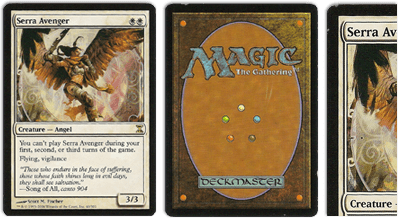 '
Lightly Played (LP)'
Lightly Played condition cards can have slight border or corner wear, or possibly minor scratches. No major defects are present, and there are less than 4 total flaws on the card. Lightly Played condition foils may have slight fading or indications of wear on the card face. '
'
'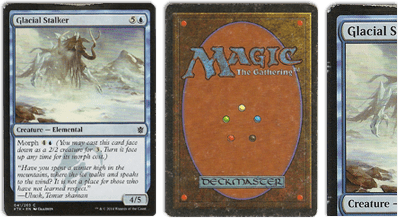 '
Moderately Played (MP)'
Moderately Played condition cards have moderate wear, or flaws apparent to the naked eye. Moderately Played condition cards can show moderate border wear, mild corner wear, water damage, scratches , creases or fading, light dirt buildup, or any combination of these defects. '
'
'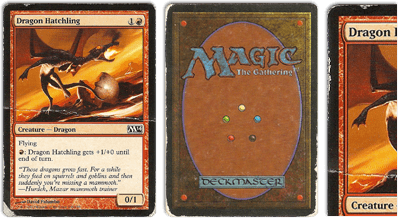 '
Heavily Played (HP)'
Heavily Played condition cards exhibit signs of heavy wear. Heavily Played condition cards may include cards that have significant creasing, folding, severe water damage, heavy whitening, heavy border wear, and /or tearing. '
'
'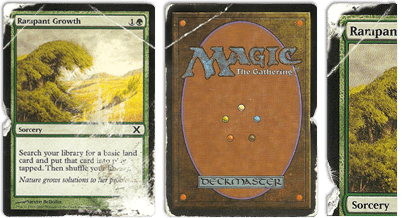 '
Damaged (D)'
Damaged condition cards show obvious tears, bends, or creases that could make the card illegal for tournament play, even when sleeved. Damaged condition cards have massive border wear, possible writing or major inking (ex. white-bordered cards with black-markered front borders), massive corner wear, prevalent scratching, folds, creases or tears. '
'
'
'